3 tips for writing better newsletters
As an affiliate, we may earn from qualifying purchases. We get commissions for purchases made through links on this website.
We give you 3 newsletter tips. There are many newsletter tips we can write about. Everything from theories of influence to how to get over a writing barrier. We will do our best to pick a little from the whole spectrum so that you are left with some useful newsletter tips.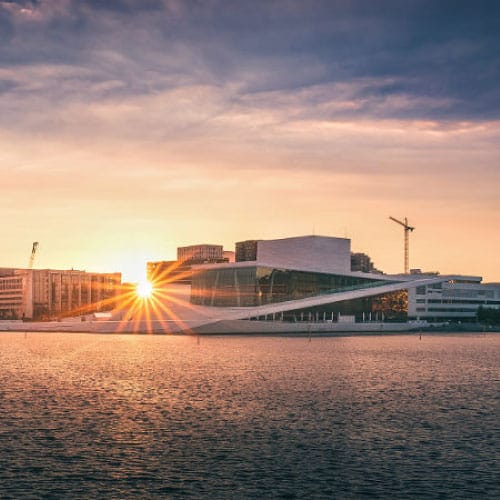 Create your own Skybert
To have a chance at all to write a good newsletter, you need to know who you are writing to. This is our first newsletter tip. A newsletter aimed at lawyers will be completely different from a text to be sent to students.
This is a matter of course for many, and it is good. The problem is that many stop here and do not go deeper.
We make a Skybert that we can write to
Let's say you sell glassware, and have just received a new wine glass collection. Hopefully you have some idea of ​​who your customers are. Let's say there are women between 40 and 60 years old. An excellent starting point, but far from a Skybert. How about adding some features?
Staying at home
Adult children
Lives in a nicer neighborhood
Now we begin to form a picture of Skybert. Or Skybertine if you will. This is a good starting point, but not optimal. Let's say that we're writing to someone named Trine.
A stay-at-home wife who is in her early 50s with grown children and who is a little bored. The biggest event of the month is when it's her turn to invite friends for wine and dinner. Then everything must be perfect.
Like that, now we have a fictitious and very specific customer to write to. This is a great starting point for a newsletter. We can write things such as:
… Crystal of a quality that none of your dinner guests have experienced before…
Some of you may say that you lose a lot of readers / recipients by writing so pointedly. That's true, but it's better to drive it home to someone than to be ignored by many. In the long run, you should in any case segment e-mail lists etc. so that you can have more Skyberts for your newsletters.
2. To write a very good newsletter, you need to remove what is less good
This is another tip that is repeated in many creative disciplines, but it does not make it any less important when it comes to our newsletter tips.
When you first start a newsletter, it is important to lower the requirements. Set the list so low that you can scroll over it. This is to avoid write lock. There are many who think that everything must be perfect from the first moment. This is wrong and limits creativity.
Sit down to write ivei, but remember to use Skybert so that the newsletter is well connected. When the draft is complete, it is time to increase the requirements again. Start removing excess fat.
Try to shorten sentences without compromising the message. Remove sentences that do not build on, but only repeat themselves.
Once you have removed every pixel that does not contribute to the message, you can say you are happy with the newsletter.
3. Request a specific action from the recipient in the newsletter
Our latest but perhaps most important newsletter tip is about giving a clear call to action. There are far too many who create great newsletters, but which have no ending.
It's the same with movies. Have you ever been halfway through a movie and thought that you have finally found a movie that is good. But then you come to the third act and everything falls apart? Then the film is ruined. The same goes for newsletters. The most important bit is the ending!
When you have finished the newsletter, you must always ask for a concrete action from the reader:
Reply to this email to find out more
Order within 48 hours to get a 30% discount
Share the newsletter with your friends
follow us on Facebook
We hope you will benefit from one or more of our newsletter tips the next time you write a newsletter.