Advertise on Snapchat!
As an affiliate, we may earn from qualifying purchases. We get commissions for purchases made through links on this website.
A few years ago, Snapchat marketing was very expensive. Companies had to shell out several million kroner and you only had the opportunity to buy ads by contacting the advertising agency for Snapchat itself. This changed in 2018 when Snapchat presented "Snap Inc's self-service Ad manager". Now all businesses and individuals, regardless of size and budget, could start advertising on Snapchat.
The best way to advertise on Snapchat
Snap Ads:
You use Snap ads to get your attention focused on a specific goal. For example, an advertisement to get people to buy from an interior design store, or a video to get more people to apply to your high school.
A "Snap ad" is a picture or video with or without sound in full screen. You can insert an attachment on your Snap ad to let consumers take action immediately. For example, visiting your website or installing your app. Snap ads can be ten seconds long, but if you use a video, Snapchat recommends that you hold it for 3-5 seconds. Snap ads appear in between your friends' or public "Snap stories".
The part of the ad that is a video or image that will make you "swipe up" or download your app is called "Top Snap".
Attachments you submit to your Snap ads help drive specific goals. It is important that if you create a snap ad with attachments, you must make sure that the ad makes the viewers happy and eager to take immediate action, such as "swiping up" to get to your online store or Facebook page. Try to "tease" an attachment in the snap ad or make a special offer that makes people want to swipe up.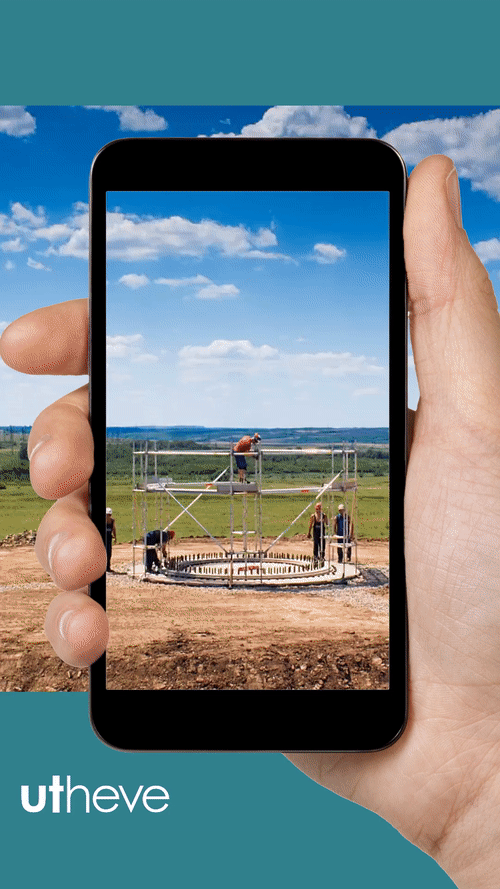 Choose your advertising purpose
Website Forwarding: Get the recipient of a landing page for your website. Attach your web address to the Snap ad you created. The website can deal with anything, just make sure it is optimized for the mobile phone. Check out our blog posts that address "What constitutes a good landing page" or "Is your website ready for 2019?" .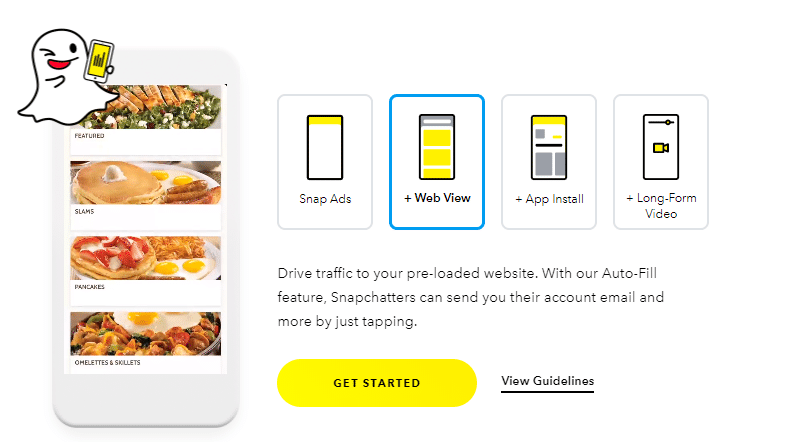 App installation: Get people to install your app. Attach your app ID for the Google play store or Apple App store. Then the snap ad will show "Install now", instead of "Swipe up" for a landing page.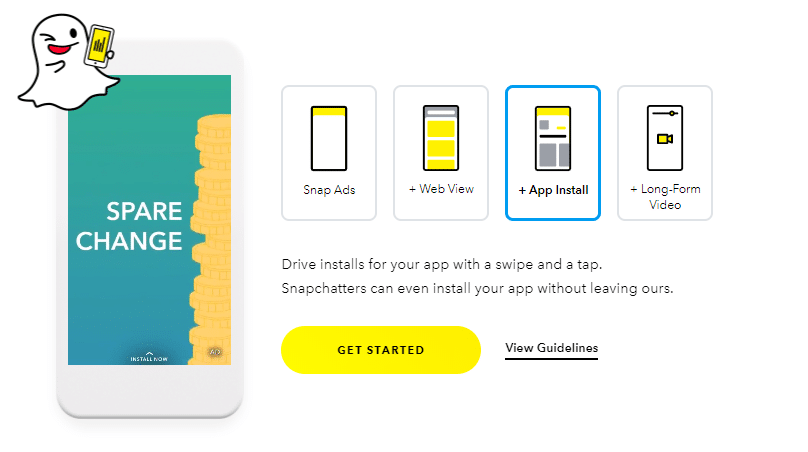 Video display: A long-format video that plays when the recipient sweeps up the top ad. Most often used to convey a message in a video format.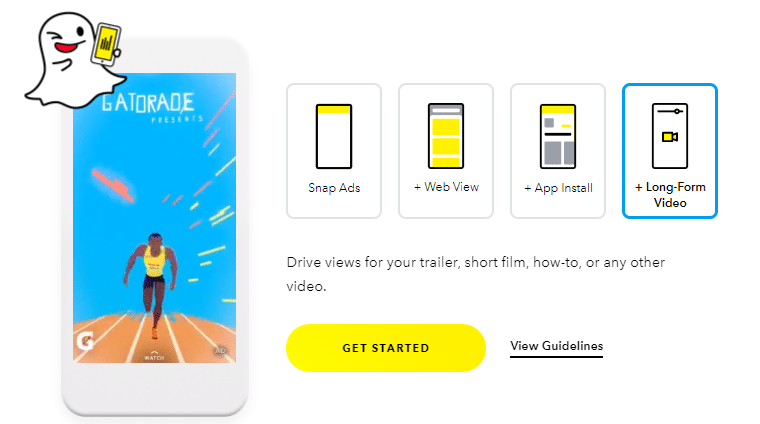 The 5 Golden Rules of Snapchat Marketing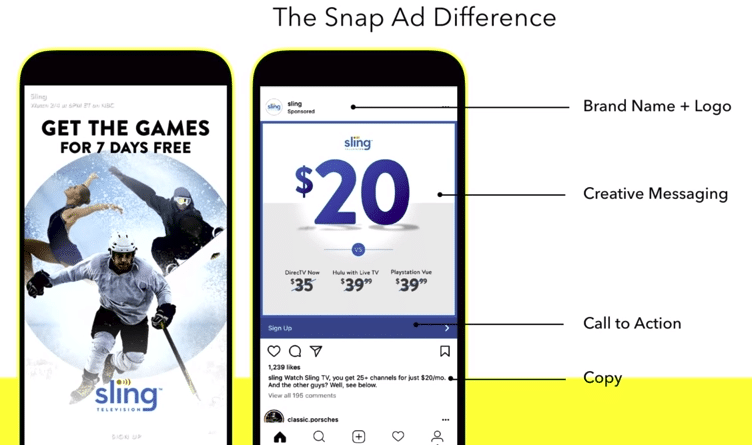 Snapchat has even written about some rules they call "The 5 Golden Rules" or The 5 Golden Rules for Snapchat Marketing.
Create top ads for 5 seconds or less
The first two seconds are what determines whether consumers take an interest in your Snapchat ad. The app is built for a young target group that in today's society has a span of attention of much less than other generations. It is therefore important to capture the interest as soon as possible.
Focus on the message!
What is the message of the ad? Is it getting traffic to your online store?
Is it getting more downloads on your new app?
Is it to get more "brand awareness", ie bring out your brand?
Is It Getting More Leads? Make an easy offer that makes people want to sign up.
Make sure the content has  a  simple message
Have a clear and unique message or offer to help customers understand the value proposition. Do not start overcomplicating the ad or packing too much information into the few seconds. Customers quickly lose interest and there is not much information that can be conveyed in such a few seconds.
Bring a suitable sound design
On average, over 60% of snap ads are viewed with audio. It is therefore important to include audio files such as song, ambient noise and voice overs. These can bring new life to your ads.
But do not use only sound! Also remember to include a text that clearly states what the ad is about to hit the remaining percentages.
Cut down on scenes in the ad
The videos on Snapchat are usually taken in one continuous cut. To make your ads look and feel more like regular snaps, you may want to film a video ad in a coherent video as well. This can help increase and keep interest.
Summary
Almost 200 million people use the platform daily. The commitment around the app is enormous and it does not look like it will die out right away. Since Snapchat is so different from all the other social media out there, it's important to take a different approach.
If you can find your right target audience on the app, it will be the ideal tool in terms of cost, and if you can find the right strategies for you, you will quickly find success in advertising on Snapchat!