Digital marketing in 2022
As an affiliate, we may earn from qualifying purchases. We get commissions for purchases made through links on this website.
2022 is fast approaching. Suddenly a new year is here. New budgets will be used. A marketing plan will guide us throughout the year with goals for growth and profits. The opportunities a new year brings are almost overwhelming. In this blog post we will give you tips on what you can remove, improve and try in 2022!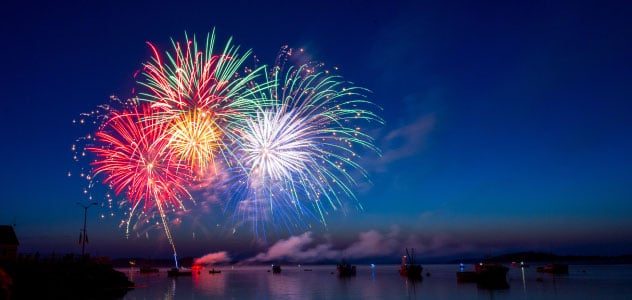 Digital marketing is about experimentation – and without change you will not get anywhere.
Tips on what to remove
Ideally, you use statistics and data to make this choice. Look at what you spend a lot of time and / or money on, but as poor results. Some examples of this can be:
Terminate your Instagram account
If you have other social platforms that give better results than your Instagram account, you can instead focus your time on the social platforms that give results. And did you know that you do not need an Instagram account to display Instagram ads?
Since Facebook acquired Instagram, you can through Facebook Ads show your Facebook ads on Instagram directly.
Remove subpages on your website that have a high flight rate
High flight rate is a sign that the subpage is not relevant to your visitors. The biggest mistake many people make is overcommunicating. More is not always better. More messages = more noise.
By removing unnecessary, irrelevant and annoying elements, your message will become clearer.
Tips on what you can improve
Of course you want to improve everything in your digital marketing, but we do not live in a perfect world. Budgets, time constraints and other sinister factors put an end to it. Therefore, it is important to select a few areas you want to improve at a time:
Conversion Measurement
A word that is not really as scary as it sounds. It means noting the goal achievement on the various activities you do. It assumes that you have a goal with your activities, you should definitely have that. For example, a Facebook campaign aimed at collecting email addresses for the newsletter.
The great thing about digital marketing is that conversion metering can be set up to be automatic. This allows you to quickly identify which activities are doing their job.
So this year, take the time to set up conversion metering in all channels where possible. Many of the digital conversion measurement tools also open up other possibilities, such as Facebook Pixel .
Image
use Many people sin when it comes to the quality of images they use on their websites and marketing. Spend a day reviewing and updating all photos on the website.
Furthermore, you create an image bank with carefully selected images to be used in marketing. This is an effective way to elevate the first impression you give your potential new customers.
Tips on what to try
Now we come to the most exciting (and most expensive) part of digital marketing. Trying something new!
The only way to find out if something works is to try. You often make mistakes, but when you hit, you have found a new tool / channel / strategy that can provide many years of positive returns.
Honest dialogue
This is something that gives very good results for some, but not for others. It involves inviting customers and potential customers behind the scenes.
Let them see how their products and services are produced. Ask them for feedback on new products and services you are developing. Get them invested in your company and its journey.
Double the advertising
budget Minimize standard deviations that small budgets often cause. Too little budget can cause a campaign that is really good to end prematurely. You need a certain volume of clicks / visitors / impressions before you can say with certainty how good a campaign is.
In addition, platforms like Facebook need some time (and volume) to optimize the delivery of campaigns.
The importance of having a good marketing plan is constantly growing.
Good luck with 2022!