FET/USD Buyers Breaks the Indecisive Trend 
As an affiliate, we may earn from qualifying purchases. We get commissions for purchases made through links on this website.
Receive $10 in Bitcoin when you buy or sell $100 or more on Coinbase! https://mathisenmarketing.com/coinbase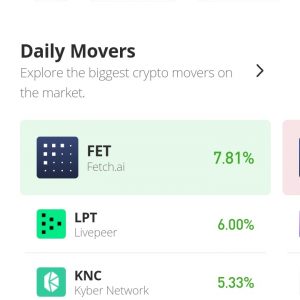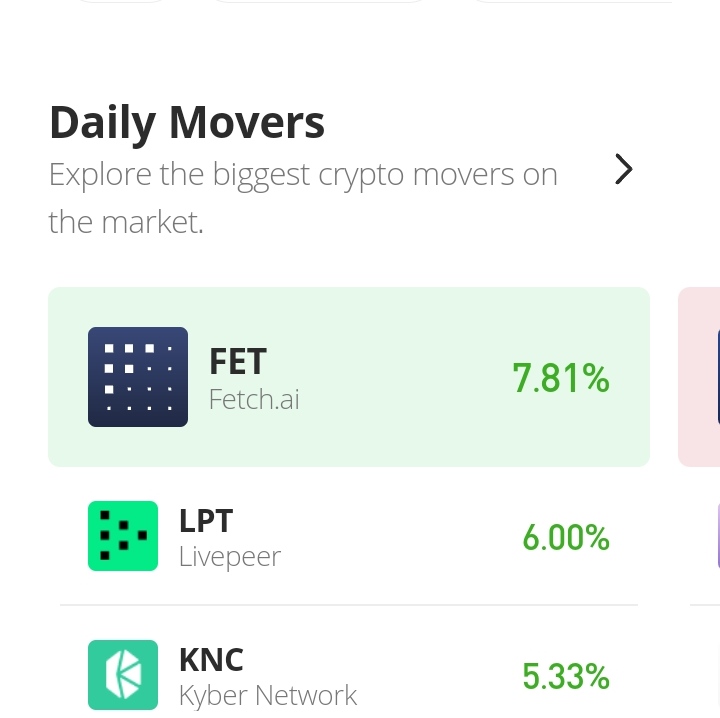 Join us Telegram channel to keep up to date with the latest news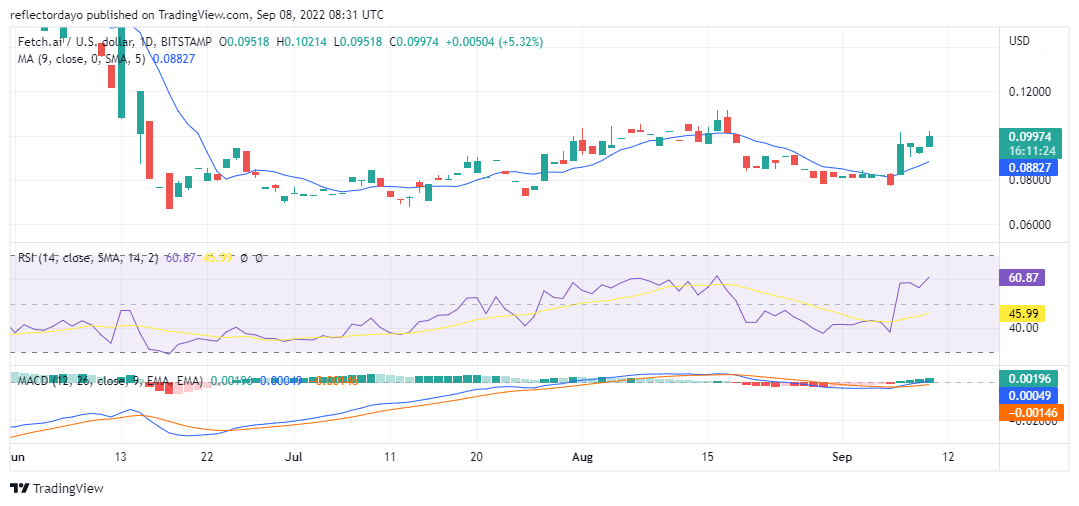 FET/USD on the chart is characterized by indecision between buyers and sellers. One candlestick is not enough to confirm the trend. To confirm the trend, we need the same candle to repeat several times to confirm the trend. A 4-price doji is a candlestick with the same open, close, high and low value. This type of candle signifies the highest indecision of buyers and sellers. The Fetch.ai trend has been full of this 4 price doji since June. At some points, however, we see strong price pressure and traction in the market. But they are not as much as the four priced dojis in the market. However, in recent days we have seen some impressive bullish price movements, which have pushed the price to $0.10074
Fetch.ai market price statistics:
FET/USD price now: $0.10074

FET/USD market cap: $73,951,439

FET/USD circulating supply: 746,113,681

FET/USD total supply: 1,151,441,226

FET/USD Coin Market Rank: #305
Key levels
Resistance: $0.10500 $0.11000 $0.12000

Support: $0.0900, $0.0800 $0.07862
Buy Fetch.ai now
Your capital is at risk

Fetch.ai Market Price Analysis: Indicators Perspective
Price action has been below $0.10000 since August 19th. And since then the RSI line has fluctuated below 50%. But on September 6, the price broke into the upper zone of the indicator. And it is now 60.87%. Moving average convergence and divergence also indicate market fluctuations. However, the histograms (both positive and negative histograms) did not have much height. It reinforces the indecision in the market.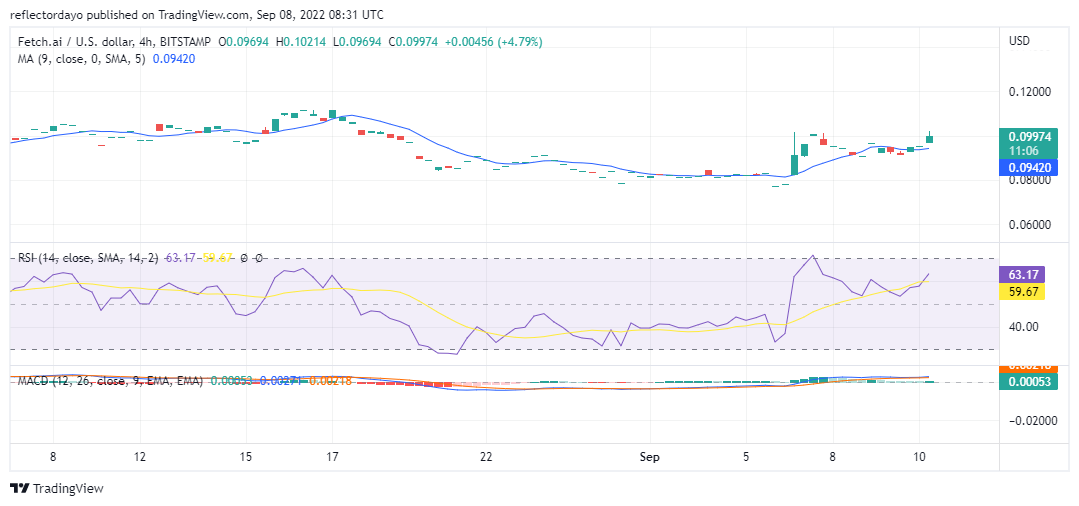 Fetch.ai: FET/USD 4-Hour Chart View
Many of the four price doji candlesticks are common here. During such trading hours, none of the market participants could influence the price. Today's session also opened with a four-price doji candle. But in the second hour, the bulls were able to push the price higher. And so, according to these two indicators, the price continues in the upper territory, which indicates a bullish market. Perhaps such strong uptrends can revive activity in the market.
Related
Tamadoge – Play and earn meme coins
Earn TAMA in battles with Doge Pets
Limited Supply of 2 Billion, Token Burn
NFT based Metaverse game
Pre-sale Live now – tamadoge.io
Join us Telegram channel to keep up to date with the latest news
Receive $10 in Bitcoin when you buy or sell $100 or more on Coinbase! https://mathisenmarketing.com/coinbase

Source link