How we make a marketing plan
As an affiliate, we may earn from qualifying purchases. We get commissions for purchases made through links on this website.
A marketing plan can be so much more than a boring document that is never read. We have chosen a practical approach to marketing plans. Where the core is the activities to be carried out. And why not also gather the internal communication, reporting and clips on the same platform once you get started?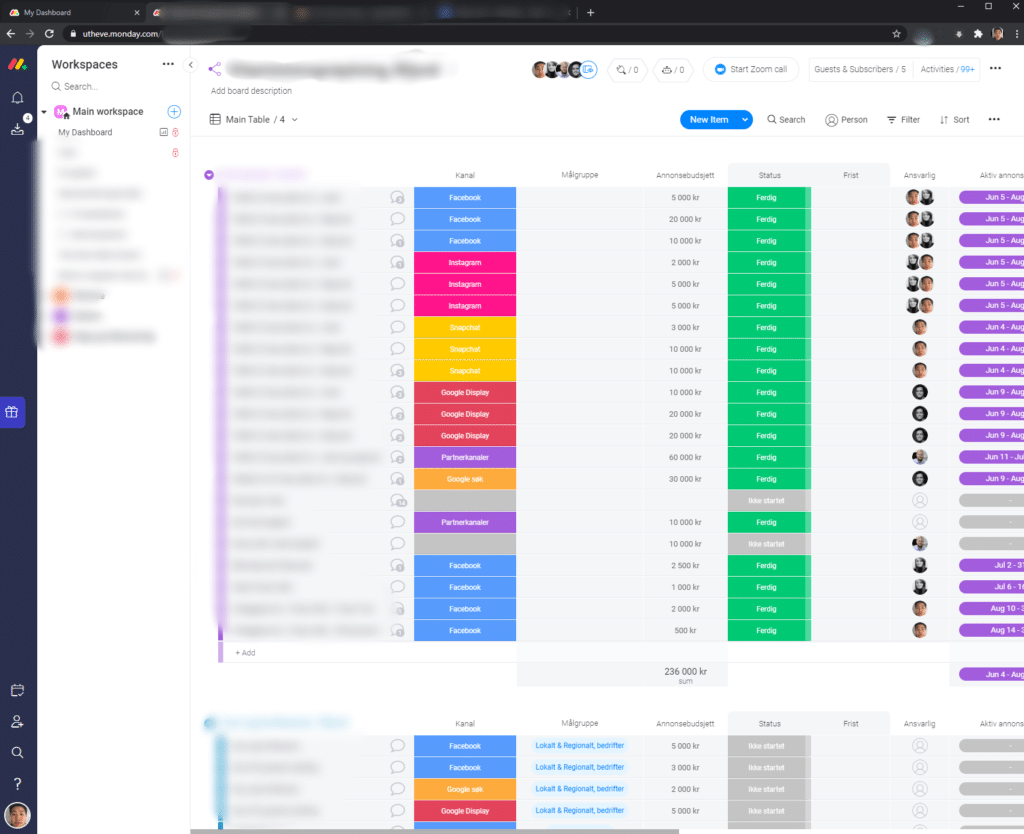 Monday makes it easy for us to have good communication with our customers, at the same time the platform provides information about who is responsible for the project, status, delivery deadline and much more.
How we set up a marketing plan on Monday
We usually operate a marketing plan for each customer or major project. One can easily give access to the marketing plan for people outside the company, set up zoom meetings with all the followers, and give everyone a constant update on status.
Here is a guide on how to make a marketing plan in monday – step by step.
The first thing we do is press the "+" sign next to "Main workspace" which is at the top left in Monday.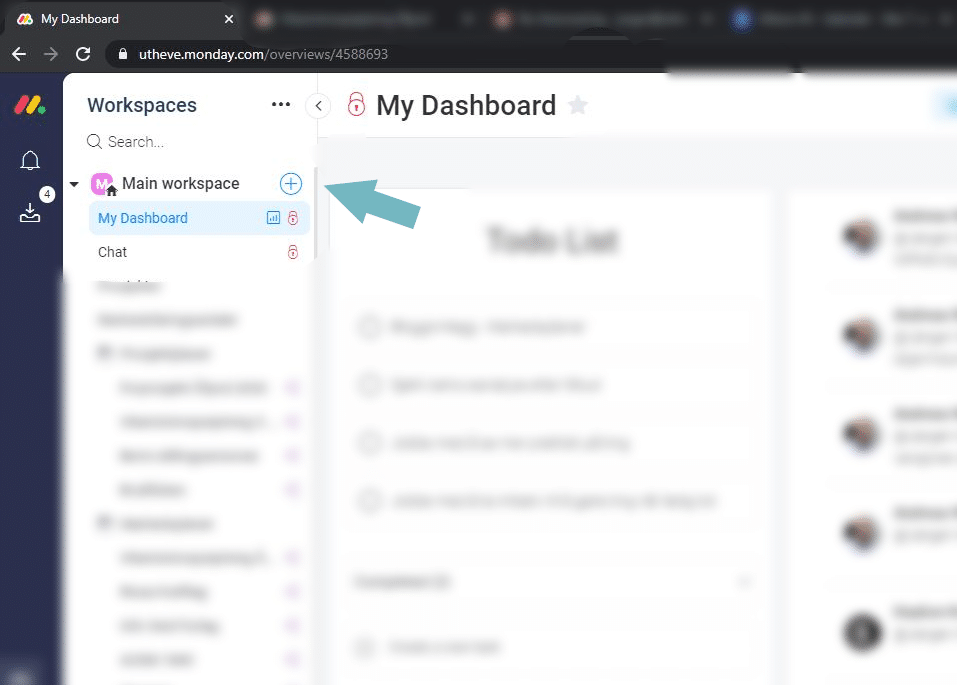 Then you get a small window that asks if you want to create a blank "board" or choose a template. Since the structure of the marketing plans can be very different from customer to customer; and project to project, we choose a "blank board".

This is what a new fully adaptable marketing plan looks like. It is modular and can be set up and adapted in (almost) all possible ways. One can add an infinite amount of useful features. Everything from text boxes, status, comments, project managers, calculations, date, deadline, time frames and much more. The project management tool is also regularly updated with new functions and automations regularly.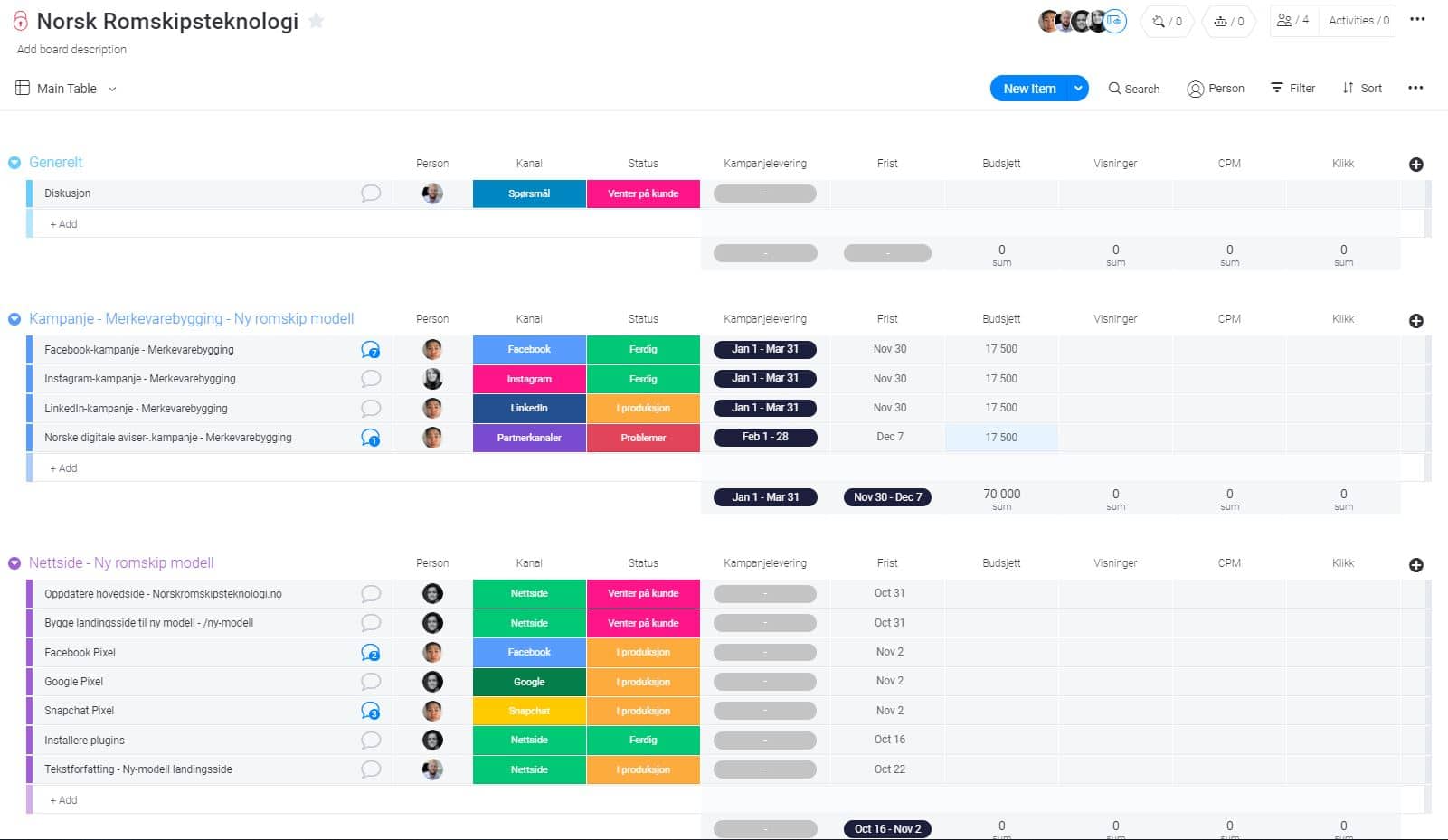 In this marketing plan, I have set up two groups. One group deals with marketing the brand and the other deals with building a website for the customer.
Channel, status, delivery period, deadline, budget, number of impressions, cost per 1000 impressions (CPM) and clicks have been entered. In this marketing plan, we can easily see which work tasks in the project have been completed and which are still under construction. We can have a dialogue with each other and customer that is stored in each "item" (work line).
Get more out of a marketing plan
Retrieve and present data
The marketing plans also have the option of extracting data in the form of visual graphs. You can choose everything from different diagrams to an automatically generated presentation. This makes it easy for us to show results from the campaigns we have run for a customer. Below you can see an example of a chart showing budget, impressions, and clicks for a potential campaign.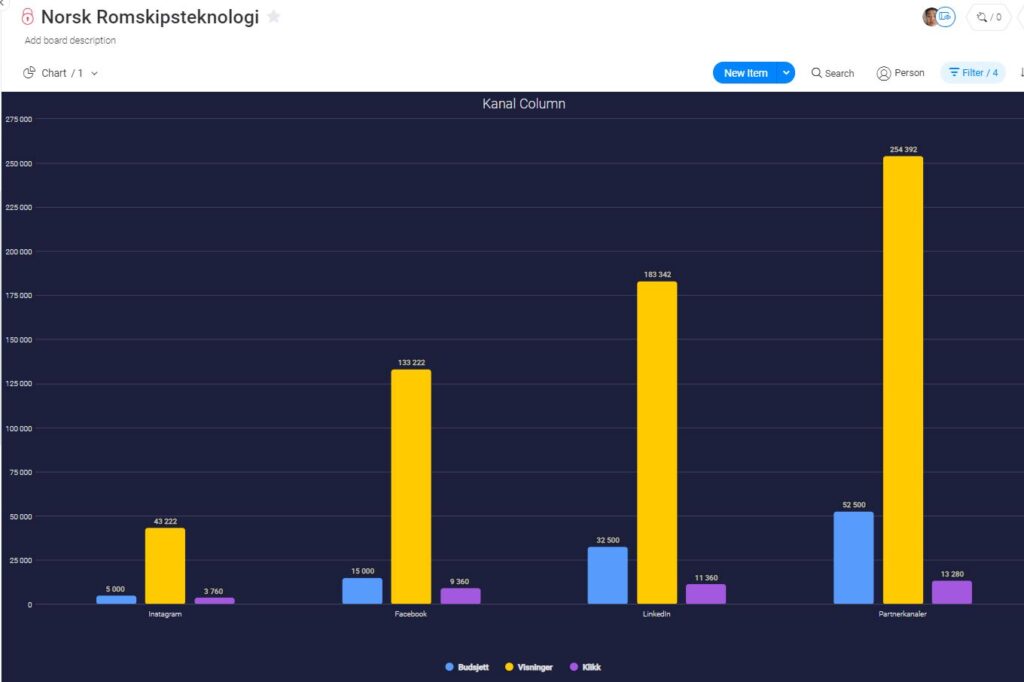 Automate numbers from ad platforms
In a marketing plan, there is always a large amount of data. Since we provide full visibility in the marketing plans for our customers, it is important that figures and information are always up to date. Fortunately for us, monday has integrated automatic updating of numbers for Facebook Ads .
All you have to do is link the marketing plan to the customer's advertising account. Then select the correct column the data should be filled in. Then you choose how often the data should be updated.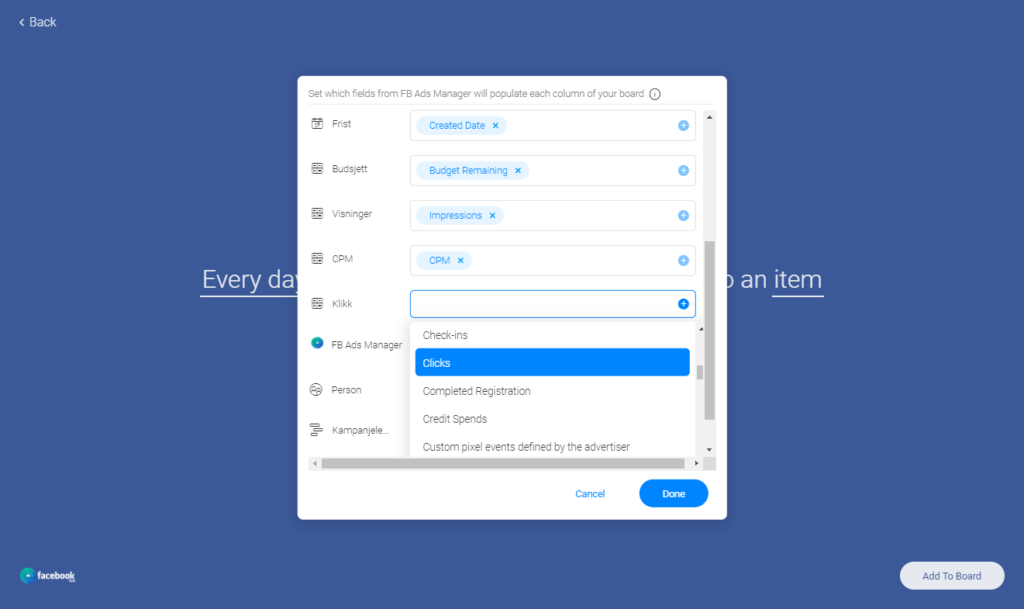 Summary
Without a marketing plan, it is almost impossible to achieve a good result in today's digital climate. There are many ways to create a marketing plan. The most important thing is that you have a conscious relationship with it. Plan, implement and evaluate.