Influence and marketing: Reciprocity
As an affiliate, we may earn from qualifying purchases. We get commissions for purchases made through links on this website.
The ability to influence. It is something we learn from when we are young children. Perhaps the best to influence are young children. They play on sympathy, anger, love and so on. They have no inhibitions and constantly test where the limit goes. We will go into depth on the principle of reciprocity, and see how it can be used in marketing and sales.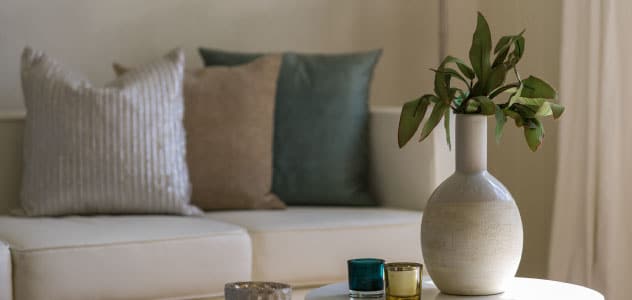 What does impact have to do with reciprocity?
Robert Cialdini gave us six principles of influence. One of them was the principle of reciprocity. Reciprocity is one of the most commonly used to influence through marketing.
First, let us define the principle of reciprocity:
"If you receive something, the urge to give back will be so great that you often give more back. We do not like to be in debt to others. "
It is not limited to physical gifts. It can also be compliments, a smile and so on. The principle of reciprocity is flexible, and therefore very popular with marketers.
The reason we have to give back
We experience discomfort if we owe a person something. We experience what is called cognitive dissonance. A situation where your internal values ​​and external events do not match.
You see yourself as a fair person. You have received a Christmas present from a friend, and you have not returned a Christmas present. You think this is unfair. You experience cognitive dissonance.
The feeling of cognitive dissonance is so uncomfortable that it is very likely that you will buy a gift for your friend that is much more expensive than the one you get from him. The ego wants to be sure that you do not experience the cruel feeling again.
How can we use reciprocity and marketing to influence?
One way to use reciprocity in marketing is to give away value. For example, it could be a free e-book.
The marketer swaps book for lead
Everyone who agrees to the book is guaranteed to be logged in a CRM system. When the person who received a free book receives the first e-mail that is part of a precisely developed sales tunnel, there is a high probability that the e-mail will be opened and read. In this way, the marketer has significantly increased the likelihood of sales.
The principle of reciprocity turns an angry customer into an ambassador
Another example is the dissatisfied customer. A customer who has purchased three products in your online store is dissatisfied with one of them.
He expects you to oppose him. If you acknowledge the customer's complaint immediately, and quickly arrange for the return of the product in question, he will be satisfied. If you also give him a 10% discount on the entire purchase on top of the return as a patch on the wound, you will achieve cognitive dissonance with the customer.
In other words, he has received more than he should have received. The customer will immediately search for balance. He will probably talk warmly about your company to those around him, and in that way "make up" for himself. The 10% you invested in a satisfied customer will probably give a return of many 100%.
Challenges with reciprocity in marketing
There are some challenges associated with using the principle of reciprocity in marketing. This applies to other influencing techniques as well. Here are some of them:
Always give something that has value. If you give away something that has no real value to the customer, you will not have any effect.
What is valuable to one customer is worthless to another. This is a challenge since we market to many customers at once. Here you have to find a tactic to catch as many as possible with what you offer.
If the recipients get the impression that they are being manipulated, it will have a very negative effect. Always be sincere and give value to your customers because you want them well.
Read more about the importance of good content in marketing here. 
Take notes when someone tries to influence you
Although there are some challenges associated with using reciprocity in marketing, it is still one of the most popular tools. After reading this post, you will probably see and experience many people trying to use this tool on you.
Remember to take it with a smile, and if you see someone who is good at using the principle – take notes.