TOKEN2049 Asia's Largest Web3 Event
As an affiliate, we may earn from qualifying purchases. We get commissions for purchases made through links on this website.
Receive $10 in Bitcoin when you buy or sell $100 or more on Coinbase! https://mathisenmarketing.com/coinbase

Asian Crypto Conference, TOKEN2049, announces new sponsors and speakers for its upcoming event in Singapore.
The event will take place on the 28th-29th. September, a week of exciting activities, with some of the world's most ground-breaking projects coming to Asia for a conference ahead of the Formula 1 Grand Prix.
With over 120 million players, an emerging crypto industry and a major player in the South Korean gaming market, TOKEN2049 is set to be the event of the year.
200 sponsors and companies dedicated to the growing Web3 industry
TOKEN2049 Singapore added 200 sponsors in the last three weeks, with notable additions such as a spot exchange and a hardware wallet maker.
New additions to its lineup of title sponsors include next-generation crypto and derivatives exchange OKX; leading hardware wallet manufacturer Ledger; one of the world's largest crypto exchanges, Kucoin; Hong Kong-based digital asset exchange AAX; the world's largest cryptocurrency derivatives copy trading platform Bitget; and homegrown Singaporean crypto exchange Coinhako, which received the largest payment institution license earlier this year.
WEMADE – South Korea's leading video game company
South Korea's leading video game company WEMADE has joined forcesTOKEN2049 as title sponsor. WEMADE is the creator of the legendary MMORPG Legend of Mir. The total number of players of the game exceeds 120 million people worldwide, and WEMADE has been serving blockchain games since 2020.
"With the industry growing at unprecedented levels and the amount of innovation it's channeling globally, TOKEN2049 and the important conversations it catalyzes couldn't have come at a better time."

Spokesperson for WEMADE
One of the main conferences of Asia Crypto Week, the conference is expected to gather 3,000 participants from around the world. The impressive line-up includes Stani Kulechov, founder and CEO of AAVE; Haseeb Kureshi, Managing Director, Dragonfly Capital; and Eli Ben-Sasson, president of Starkware and co-inventor of zkSTARK.
Panels and keynotes will cover broad topics from regulatory changes, institutional investment trends and what this means for the industry. The rise of metaverses and Web3 is discussed.
TOKEN 2049 crypto event becomes the largest in history
With a promising future and vast potential, TOKEN2049 will be the biggest Bitcoin conference in their history. Many mainstream audiences are interested in this emerging industry, so some have also emerged. McLaren Racing F1 driver Daniel Ricciardo will also speak at the event due to his increased interest in this topic. He talks about how digital resources are changing the entire layout of fan interaction.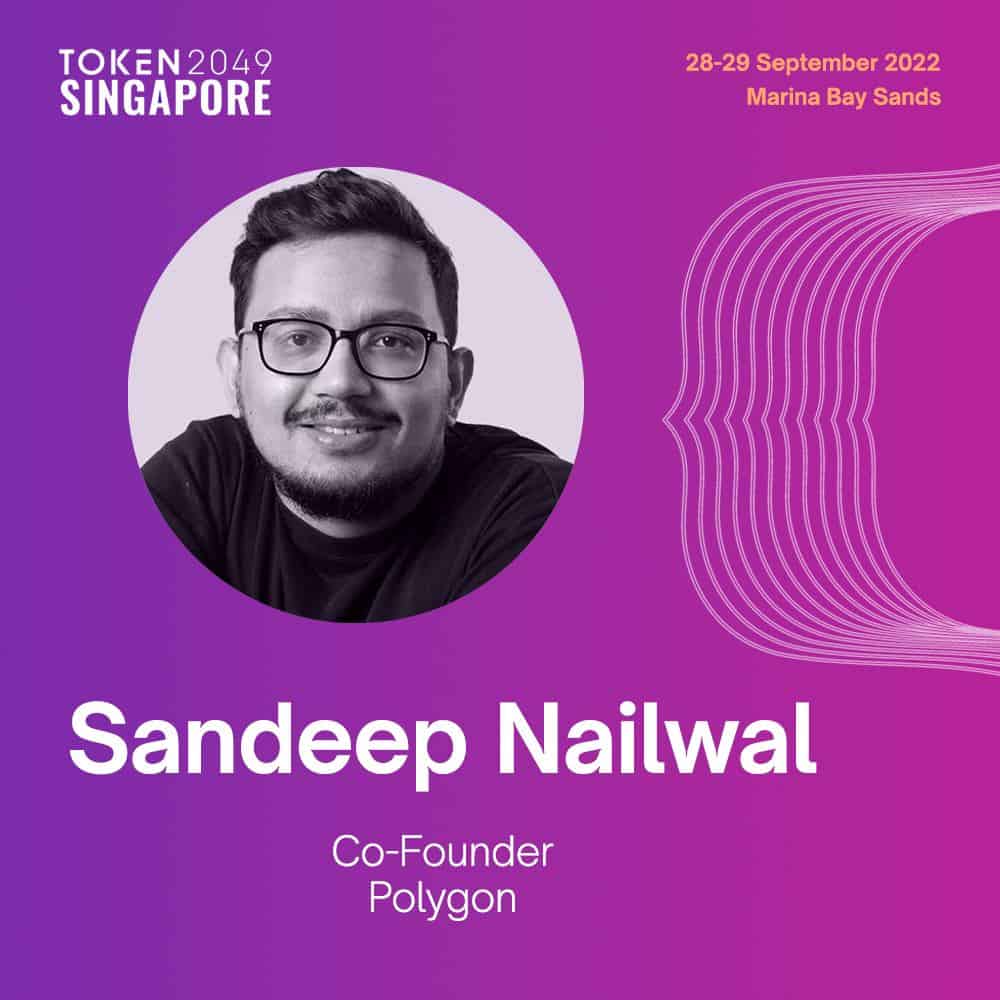 Other speakers at this year's conference include Justin Sun, founder of Tron, and Sandeep Nailwal, founder of Polygon.
– 👀 Looking for blockchain and cryptocurrency jobs? Visit our Blockchain & Fintech Jobs page 👇 –
TOKEN2049 founder Raphael Strauch commented on the 200 sponsor milestone: "The numbers don't lie, and this overwhelming interest and energy only bodes well for the industry. I am excited to see the conversations and solutions that emerge from Singapore this September.
About TOKEN2049
TOKEN2049 is the leading Web3 event held annually in Singapore and London where the decision makers of the global crypto ecosystem connect to exchange ideas, network and shape the industry. TOKEN2049 is a global meeting place for entrepreneurs, institutions, industry insiders, investors and those interested in the crypto and blockchain industry.
Your next career opportunity is just a click away
Receive $10 in Bitcoin when you buy or sell $100 or more on Coinbase! https://mathisenmarketing.com/coinbase

Source link