Digital marketing: Tools we love to use
As an affiliate, we may earn from qualifying purchases. We get commissions for purchases made through links on this website.
In this blog post, I will show some of the tools we at Utheve use daily. Since the establishment of the agency, we have always been open to trying new tools when we come across them. After 7 years of trial and error, we have found some tools we depend on.
Elementor Pro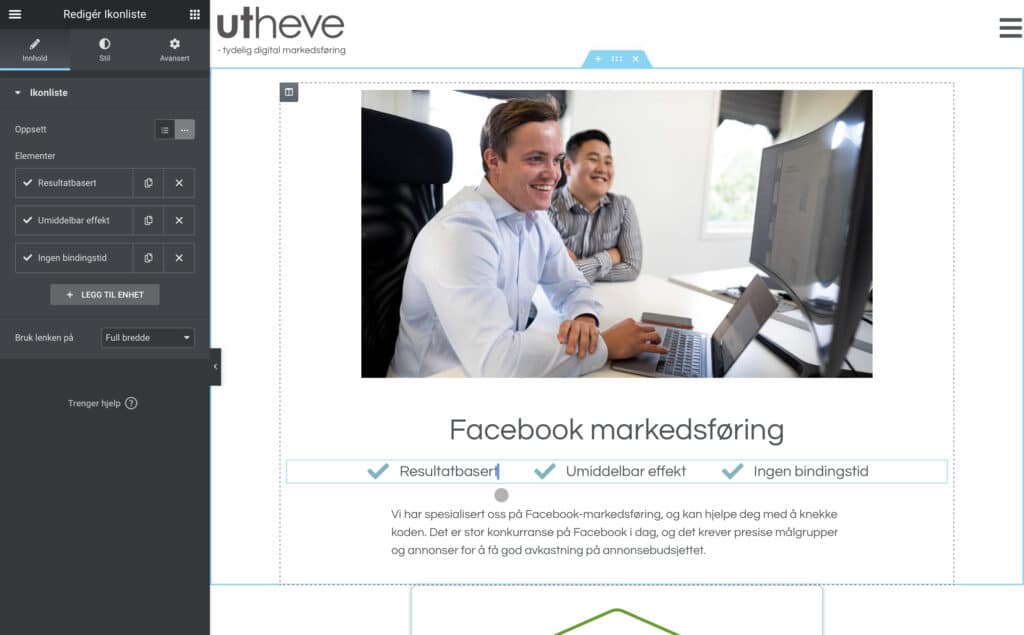 Elementor Pro is a page builder we use to build landing pages, websites and online stores in WordPress. After trying several page builders, this is without a doubt the best solution we have found so far. Finally, a solution where restrictions have become a foreign word.
The tool is so intuitive and powerful that virtually anything you can imagine can be created. It gives both us and the customer the freedom to think creatively. On what one wants. Rather than restrictions on what one can do and not do.
Another advantage of Elementor Pro is that the code generated is relatively clean compared to competitors. It eliminates sources of error, and ensures a fast website.
Canva
Canva is a relatively new tool for us that Jørgen came across. It is a cloud-based tool that allows us to design graphics for ads instantly. We can also create simple videos and presentations in the tool.
It is a much simpler tool compared to design tools like Adobe Illustrator, but it is also the advantage of Canva. It allows us to create exciting graphics in a fraction of the time. This is a huge advantage because you can test many variations of the ads without it becoming too expensive / time consuming to produce the ads themselves.
Monday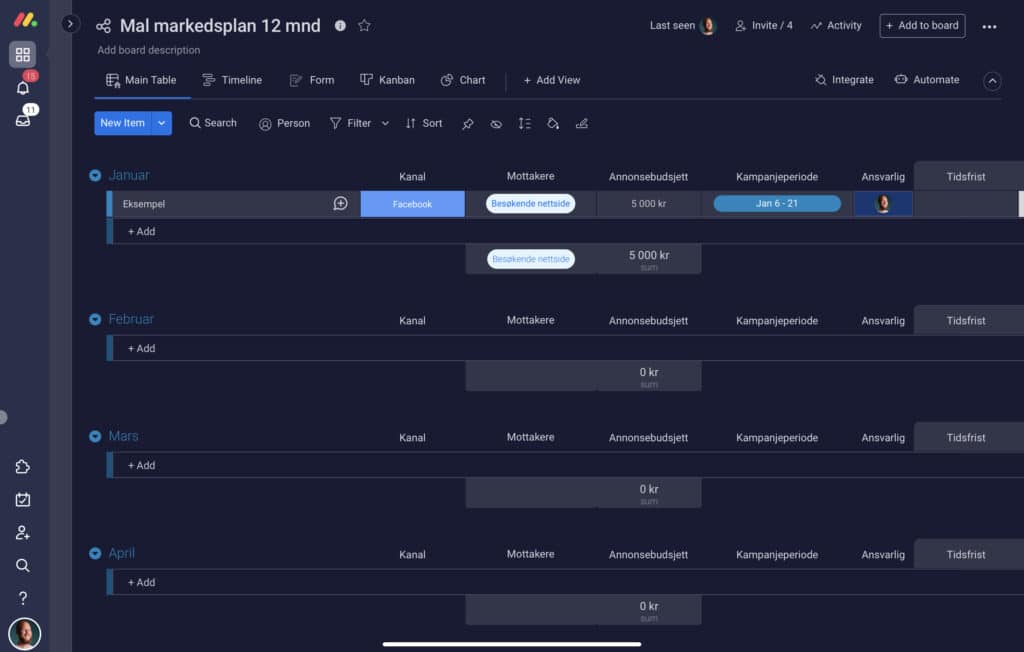 Where would we be without Monday? Hard to say. We have built Utheve around this tool. Everything from HR to marketing plans. All internal communication takes place on Monday. And each customer gets their own activity plan on Monday which they have full access to.
Monday is a project management tool with a flat structure. This means that you quickly get the overview by going to the relevant board. You do not have to press down in many submenus to find what you are looking for. At the same time, it means that it is easy to work with Monday. Everything is available on one surface, and that, in turn, saves us time.
Many customers also choose to have all the communication with us on Monday. So that they get together everything related to marketing in one place. Many people appreciate that there are fewer emails in their inbox.
Summary tool for digital marketing
The common thread in the tools we end up loving is one they are intuitive to use. This means that you can quickly and precisely bring down the creative ideas and thoughts you have. The tool becomes an extension of the creative process, not a challenge. The tools we use allow us to work efficiently, so that we can give our customers the best possible return on their marketing budget.