This is how iOS 14.5 will affect your digital marketing
As an affiliate, we may earn from qualifying purchases. We get commissions for purchases made through links on this website.
The major privacy update iOS 14.5 has now been released. The update came with changes in privacy and data storage that now gives users the opportunity to choose which data is shared with websites, apps, databases and other data storage technology. Based on what Apple itself describes in a privacy document , the purpose of the update is to give customers a greater overview of which of their personal information is available on the major Internet.
In the wake of these changes, many companies and marketers have asked the question; How will the iOS 14 update affect your digital marketing? Have you taken the necessary steps to prevent iOS 14.5 from affecting your Facebook and Instagram advertising?
"iOS 14.5 makes you more aware"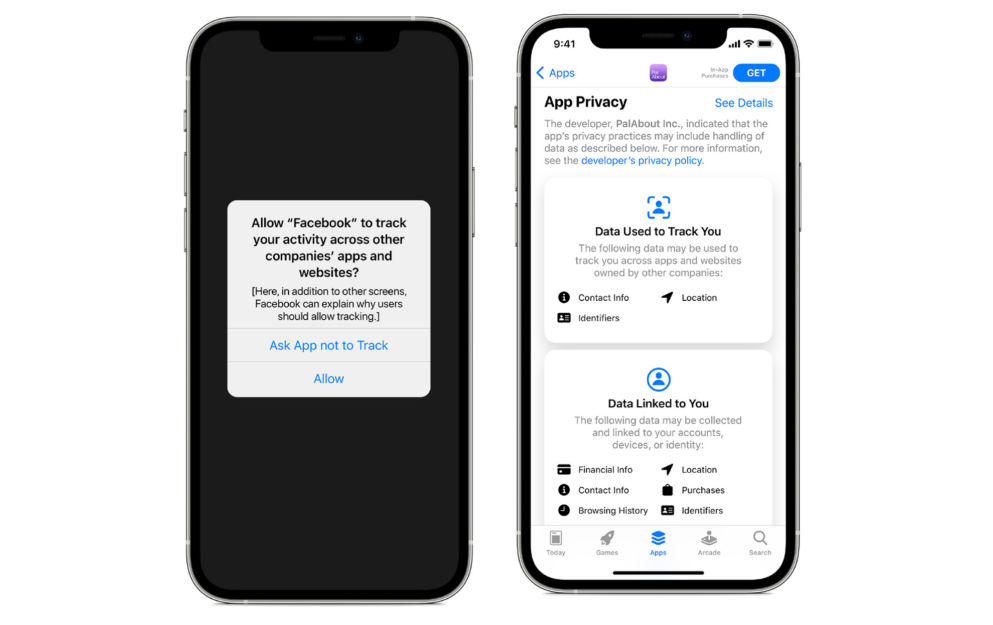 Apple believes that with the iOS 14.5 update, they will make users more aware of their own information. This is done quite concretely by giving users a message that appears when you open one of the relevant apps such as Facebook. (see illustration above). Users will be able to control which data is shared and what it is used for and they can reserve themselves against all types of information tracking.
Facebook itself has reacted strongly to these changes and has launched campaigns and tips that prepare companies and marketers for the "big shift" in their marketing. They have gone so far as to call Apple's latest update " directly threatening to millions of small businesses that rely on detailed marketing" .
What are the consequences?
The direct consequences of the iOS 14.5 update are that it will be more difficult for marketing platforms such as Facebook and Instagram to advertise to "hot" audiences. This means that you can no longer run remarketing campaigns against people who have reserved themselves against all app tracking.
The changes also affect how detailed the campaign results can be measured. Users who have reserved themselves against tracking will no longer be registered, and it will thus be more challenging to a / b test against the best data-based target groups. To avoid losing valuable potential conversions, we recommend performing the steps below quickly.
What measures must be taken?
Following the changes from Apple, Facebook has created a new measurement system called Aggregated Event Measurement (AEM). If you use AEM, you still have the opportunity to run detailed targeting and create campaign reporting. We recommend everyone who is going to run marketing on Facebook and Instagram to do this.
To configure AEM, there are a few steps you need to complete. The first thing you need to do is verify your domain in Business Manager. Once you have done that, you can choose which pixel events you want to prioritize. Before you could have infinite amount of conversion tracks in the pixel, but now you can only have 8 events at a time. This means that you no longer have the option of having several domains under the same pixel. The reason they want to prioritize their events is that Apple will only measure the highest priority events, even if they do not happen in the previous order.
How to implement the changes for iOS 14.5
Summarized below you will find the method on how to implement these changes in Business Manager.
Go to Event Management in Business Manager.
Select the pixel you are using.
During aggregate event measurement , select configure network events . (see graphic below)
Find the domain for which you want to configure events.
Click verify domain . (Follow the guide in the section above)
Click edit events.
Select your pixel or your custom conversion under Pixel / Custom Conversion .
Select the event you want to configure under event name .
Drag and drop the events in the order you want. Highest at the top and lowest at the bottom.
Click Finish.
Look over and click confirm .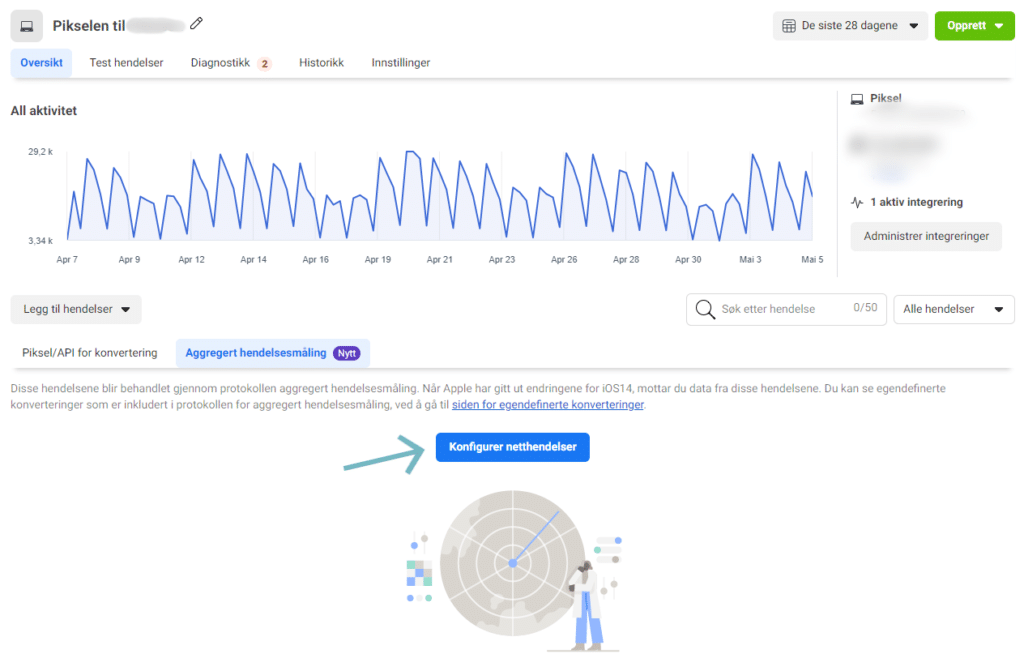 Summary
It is rare that such major changes occur in the digital marketing world. It is important to stay up to date and be proactive so that you do not miss out on valuable conversions and sales. In a constantly changing world, it is not always easy to be on the ball, so you may want to contact someone who specializes in the subject.