Instagram marketing
As an affiliate, we may earn from qualifying purchases. We get commissions for purchases made through links on this website.
Instagram marketing has never been more relevant! If you do Instagram marketing correctly, it can be your way to reach the right audience for you and your company. Instagram has reached 1 billion active users every month (!), And figures from Ipsos show that 55% of Norway's population has an Instagram profile. There is also a large predominance of young people who use Instagram. 77% of people between the ages of 18-29 use the app, and 66% of these use the app daily. The potential for getting back your advertising dollars with Instagram marketing is great, but it's important to think right.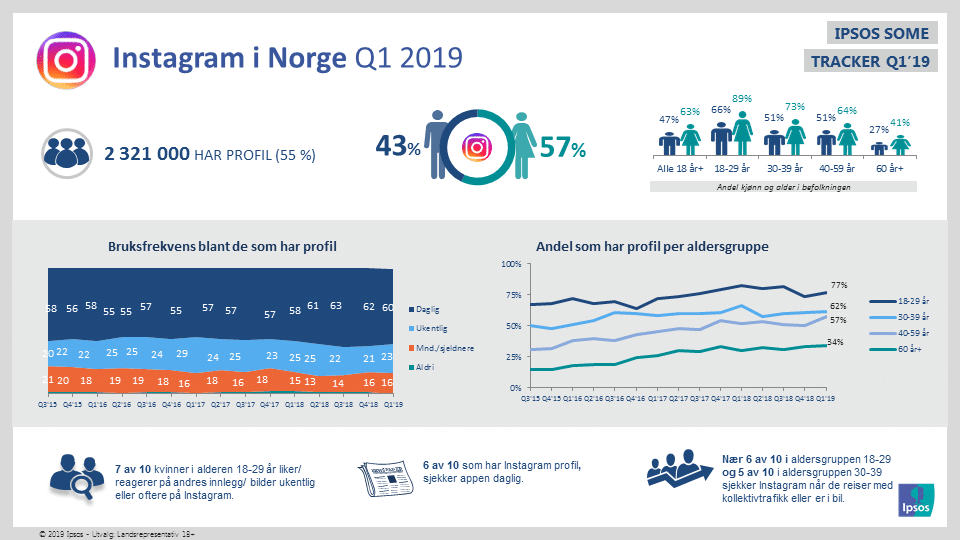 How to use Instagram marketing
At the beginning of Instagram's lifetime, there were no ads on the app at all. That changed when Facebook bought the app in 2012 for $ 1 billion. Eventually, the big brands gained access to market themselves on the app. The big change came in 2015 when Facebook launched "Business manager" which is a tool where you create and manage ads for both Instagram and Facebook. Now anyone who wants to can use Instagram marketing.
You now have 5 options for marketing yourself on the app:
Photo ads – your default format for a regular Instagram post
Video ads – the same, but with a video instead of an image
Carousel ads – a slideshow ad, which allows multiple photos
Story ads – This is the Instagram version of Snapchat ads shown at the top in the feed
Collect ads – a directory ad that takes users through your product offerings
You can also easily promote posts by creating a business account on Instagram. This is done as follows:
Go to your profile and click on the "hamburger menu" at the top right.
Go to "Settings" at the bottom of the menu
Press «Account» and there you will find «Switch to company account
There you can choose whether you want to create a new account for your company, or turn the current account you use into a company account.
After this is done you can start promoting your posts on Instagram.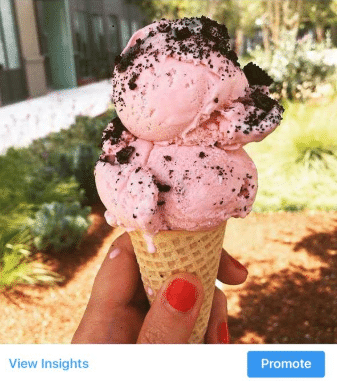 Tips for creating a successful Instagram campaign
Get an overview in advance of what you want to achieve with your Instagram ads. When you are going to create a campaign on Business manager, then you have to choose a goal for the Instagram marketing you are going to start. You have many different goals to choose from, but here are some of the ones that are most useful for you to start with a lighter campaign.
If you want to increase the number of people who know your brand, brand awareness is a useful goal. If you want to increase the range of your account, then you choose (amazingly enough) the range . If you want to direct users to your site, then choose to set traffic as your goal. The ideal choice if you want direct sales in your online store or shop can be found in the column «Conversion».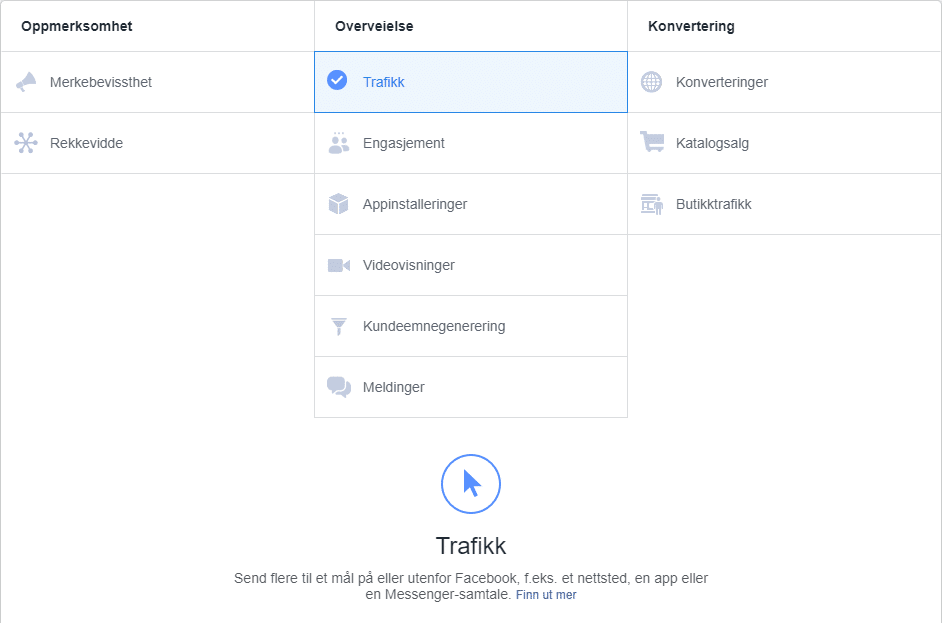 Why Use Instagram Marketing?
According to Instagram, 60% of users say they discover new products that seem interesting to them on the app. 20% of users visit a company profile every day, and 33% of the most popular Instagram stories are made by companies that use Instagram marketing daily. Like Facebook ads, spending some money on an Instagram post can lead to more exposure for your brand or brand, as well as give you a good overview and "leads" of who looks at and likes your post.
I hope you have gained a little more insight into why it is wise to use this advertising platform, and wish you good luck with your Instagram marketing!