How to advertise online?
As an affiliate, we may earn from qualifying purchases. We get commissions for purchases made through links on this website.
Where should I advertise?
When a business is about to start advertising online, the first question is often "Where should we advertise?". This varies based on who your customers are, what market you are in and the type of services or products you offer.
Ads that find the customer or vice versa?
When it comes to online advertising, we like to distinguish between two types of advertising.
Guiding Ads: The ads are displayed to potential customers who are looking for products or services you offer.
Outreach ads: The ads are shown to potential customers who are busy with completely different things.
Guiding ads often give better results per. Click on the ad since the target audience has already started the buying process and is actually looking for what you have to offer. These types of online advertisements ensure that you are visible and that your business is involved in the review process.
Outreach ads also have an advantage – they are often cheaper per. click. This is because the quality of clicks is often lower than indicative advertising. Here, segmentation is extremely important for the success of advertising. It is difficult enough to get the attention when the target group does something completely different, but if you also show an ad with a completely irrelevant product for the recipient, the costs per. sales skyrocket.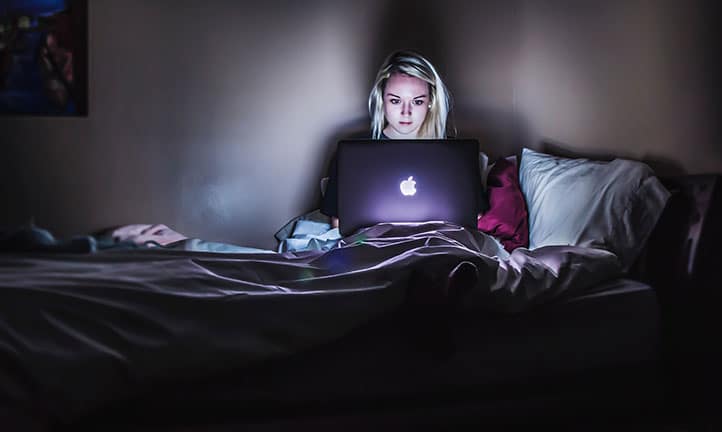 Guide ads online
For those of you who are just starting out with online advertising, the Google Ads search network is one of the best channels to advertise in. This means you can pay to reach the top of the search results on selected keywords.
To get started advertising on Google, go here and follow the guide: https://ads.google.com/intl/en_en/home/
Tips for your first ads on Google search
Start with 15-20 keywords related to the service or product you want to advertise. It is important to start wide so that you do not miss out on gold nuggets.
Use simple influencing techniques such as Cialdini's 6 principles to get more clicks on your ads. 
Run two ads at the same time that are almost identical. Over time, one will stand out as the best ad, spend more money on it!
Outreach ads online
What do you do if customers are not actively looking for your products and services? Or are the ads on Google search not giving you enough clicks / sales?
Facebook is an excellent platform for outreach ads. 
An exciting alternative to Facebook advertising is Google Ads Display. It allows us to display ads on websites that are part of Google's advertising network.
Compared to Facebook, you have significantly less segmentation opportunities, but you have some. If you combine it with geographical delimitation, you can reach the target group reasonably easily.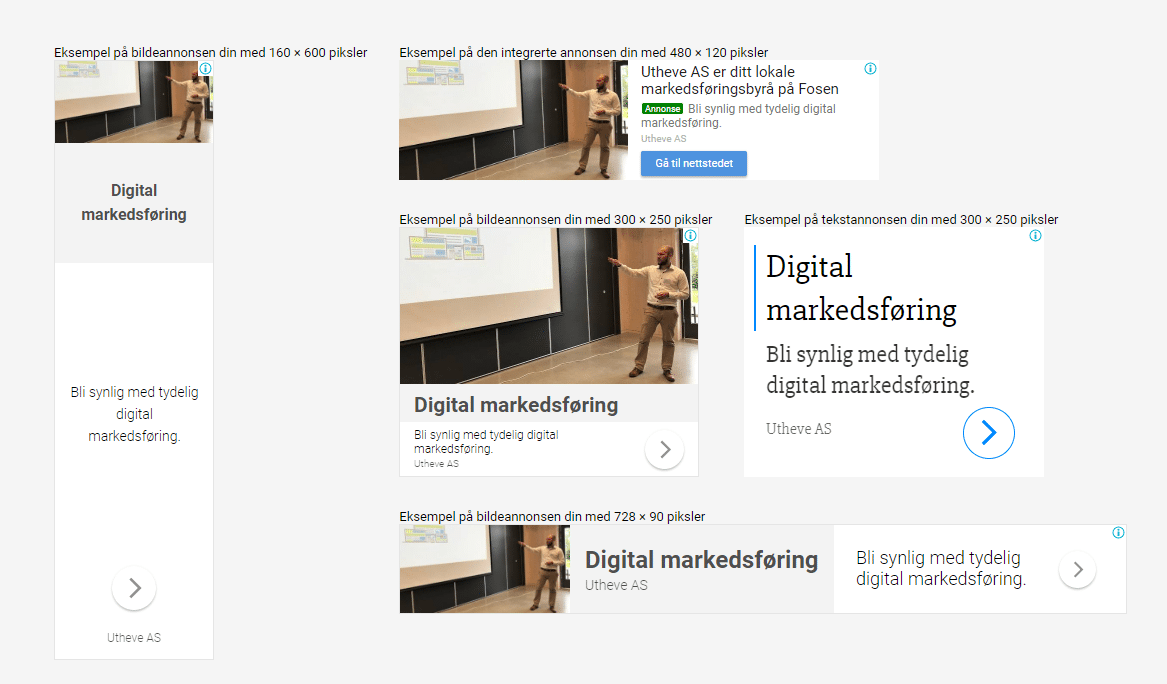 Tips for advertising on websites
Feel free to select "responsive ad" in Google Ads. Then the ad will look its best in the countless ad formats available on various websites.
Use images that create security. One of the biggest challenges with advertising on websites is to build enough trust that the recipient clicks on the ad.
Make a crystal clear selling point. Short and direct. So that there is no doubt about what you as an advertiser offer or try to achieve.
Summary advertise online
I hope you enjoyed the blog post. The goal was to give you enough basic knowledge to get started with simple online advertising. For many companies, it takes little to reach a significantly larger part of their target group. Good luck with the advertising!